Do you want to check the reviews of schools before you take admission for your kid? Log in to Classdoor, is a Mumbai based startup founded by Gautam Jain. Classdoor help parents and students to read, write and compare the schools. And make a wise choice accordingly.
"As a parent of 2 kids (8 yrs old son, 4 yrs daughter), I had difficulties in finding the appropriate school in my neighbourhood. The challenge was to get an insight or review from an actual user within your limited social circle", says Gautam. 
We got an opportunity to talk with Gautam, the founders of Classdoor. And I am sure; his story will inspire you and will help you to search the best school for your kids after reading the reviews. Let's look at the journey and see how he and his team are working hard to help people to convert their dreams into reality.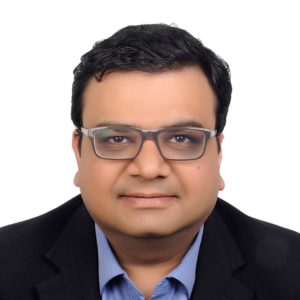 Give brief info about your startup?
Classdoor is an open platform for parents and students to read, write and compare ratings and reviews about education institutes viz. School, Colleges, Coaching classes etc.
It's a Zomato/Glassdoor for education sector.
What made you start your startup and what problem does it solve?
As a parent of 2 kids (8 yrs old son, 4 yrs daughter), I had difficulties in finding the appropriate school in my neighbourhood. The challenge was to get an insight or review from an actual user within your limited social circle.
When I tried searching on the internet, there was no website providing reviews for schools, colleges or coaching classes etc. Interestingly, we have plenty of platforms to check reviews for movies, books, hotels, restaurants, laptops, mobile phones, where your avg spend is very minuscule and it has very little impact in our lives, however education has long-lasting impact on our careers, and we spend our fortunes to get the best education, but there is none platform like this globally.
That was the starting point for me to start this venture.
Tell us about yourself, your previous jobs/ventures? What were you doing before this startup?
I have done my MBA in finance in 2004, post that I have handled corporate communications, media relations, investor relations, corporate strategy, investments kind of roles with multiple mid to large size organisations like Reliance, Kalpataru group etc.
My last job was IR head for Kalpataru group; I quit the job in May 2017 to start this venture.
Where is your startup based out of? Why do you think that is the best place for you?
We believe it's a global business model, but to start we have launched in Mumbai only, there are multiple reasons to start this in Mumbai
In India, Mumbai has most internet penetrated population, especially within middle-high age brackets, Mumbai is most penetrated
Mumbai is a big hub for education institutes, and typically business owners are open to new ideas/experiments as compared to Delhi, Hyderabad or Pune
We have plans to launch in Delhi NCR during next calendar year.
As a startup founder, what are you paranoid about? What keeps you awake at night?
People!
As I understand, products or businesses are built only upon people, rather than technology or funding. Especially in this business, building communities are the most critical job, we always burning the midnight oil to enrich, engage, educate and entertain our communities through FB groups, LIVE events, meet-ups etc.
Who are your competitions and how are you better than them?
There are many platforms catering to college rankings, reviews, listing etc. Shiksha.com owned by Info Edge group(Naukri.com) is the market leader, followed by Career360, College dekho etc.
Firstly, none of them is catering to schools, coaching classes or another un-organised education sector viz. Hobby Classes, Home tuitions, Events/Workshops etc. So our Canvass is very large
Secondly, our platform is built by people for the people, so even if it's any institute is not registered with us, still, we are showing their ratings and reviews, that provides an edge for us to retain users.
Thirdly, our revenue model is focussed on selling advertising rights rather than listing, promotion or lead generation, due to which we can scale up rapidly.
How hard is it to have a work-life balance as a startup founder and how do you manage it?
We are at a very early stage, so work is life and life is work. I try to manage the same by the involvement of family in business affairs and office team in home events/affairs. For example – my 8 yr old son was in my office the last entire Sunday, he also carried his homework, we played 1-2 board games, at the end of day he was happy to attend my office and played games with me, at the same I've got time to do some strategic work on Sunday.
Have you raised funding? If yes, then we would like to know the details. If no then please tell us if you are looking to raise.
We are bootstrapped till now, looking to raise Rs 1.5-2 crs angel funding.
What is the most important priority for this company?
Getting all stakeholders on board i.e. education institutes (for online reputation management), Reviewers and Users (review seekers)
How do you think this might evolve over the coming months?
For getting genuine reviews – We are building communities of parents and students to share their knowledge/questions to each other, through FB group, counselling session by experts, meet-ups, building a team of volunteers/interns for the same. In addition, reaching directly to 1 lakh Mumbai parents/students through SMS and Email Campaigns, FB campaigns to write a review about their institute
For getting users of website – Doing on-page and off-page SEO, writing education news related Blogs/Articles
For institute registrations – Reaching institutes to register with us for Free or nominal cost for improving their online reputation by responding to the reviews on our platform.
What's the biggest misconception people have about you? Why do they have that? What's the reality?
I would name as stereotype mind-set, I face from different set of people, viz
For investors, I am not an IITian or MBA from IIM or Ivy League so I can't understand technology or business trends etc. In reality, I feel businesses are built from people around you, and being into communication industry from past 13-14 yrs with a businessman background, I can run and manage big businesses.
For my clients i.e. education institutes, I am not from an education industry background, so they always see me as outsider. Also, most of them compare our platform as Just Dial/Sulekha, which is not the case.
For my team/family/friends, I should easily get an investor bcoz I was into that field from past over 10 yrs, although the reality is I have managed investors of large size i.e. Late stage PE, Mutual Funds, FIIs, Insurance Cos' etc. These investors invest in large size corporations with established track records, so in reality we need angel/early stage VC funds to invest at this stage.
What gets you excited about this company?
When people approached me back, and said there a lot of doubts cleared due to our platform.
For example – one of our family friend was totally confused to enrol their son for ICSE or IB board, what are the benefits/pitfalls etc?
Getting confused that, I am into education counselling, they have approached me on a weekend. We discussed in detail, but could not reach to any conclusion. So next day, we have posted this question on our FB group, we have plenty of responses from parents/teachers, and after their inputs/suggestions, many in the group got delighted with the information and texted me personally.
Tell us how a day in your life looks like? Your schedule for a day right from the time you get up till you hit the bed at night.
Early morning is for exercise, Kids school prep time, followed by news and activities in our community.
After working on emails, messages, group posts, I generally start preparation for office and reach by 9.30 am.
By 10.30 – Small pooja, Plan the day, Email responses
11-2 pm – Internal meetings, Action plans
3 – 6 pm – Interviews, External reviews/follow-ups, Sales discussions, IT review
6 – 8 pm – Travel back to home, Dinner
8-9 pm – Family time – Games, Studies with kids
9-11 pm – Check emails, Group activities update, community messages
Tell us about your team and how did you meet each other?
We have small team, mostly met through our common friends or through social networking sites.
Our IT team consists of a PHP developer, 1 HTML designer and 1 UI/UX designer, all 3 get connected through a common MBA college friend. They have done work together in a grocery supply startup, which was closed, so they were looking for options and I was looking for a reliable IT team.
Our SEO manager got connected through a very old school friend, they have worked together in a media startup, and he really persuaded me to join her in the team.
We have a 'Parents community manager', she is the same person reached me for deciding which board to select, after realising the problem herself and understood our project, she voluntarily jumped into the team without much commercial interest. We have another 'Students community manager', he is an MBA from Welingkar college, we got connected through social media network, after having 2-3 meetings, agreed to join Classdoor with a 30% cut in salary.
We have a rainmaker, designated as 'GM – Marketing', with over 13 yrs of experience in education sector. He just seen few our blogs on social media, checked the website and written on our customer care email id with a request to understand the project more, he got really excited to such a unique concept, after few deliberations and meeting, convinced me to join the team with a 35% salary cut.
Know a great startup story or want to share your own? Write to us at contact.bangaloreinsider@gmail.com and we will get back to you. For more updates follow Bangalore Insider on Facebook.